Here's some photos that I took this weekend at the CMHOF. I resized them in photobucket, but they may not show up the correct size for a while. Not the greatest, I used my cell phone camera, but I thought some of you would like to see them:
The sign that greeted us at the baggage claim in the airport!
The sign on the side of the building outside (CMHOF).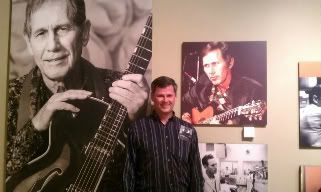 A photo that I just had to be in.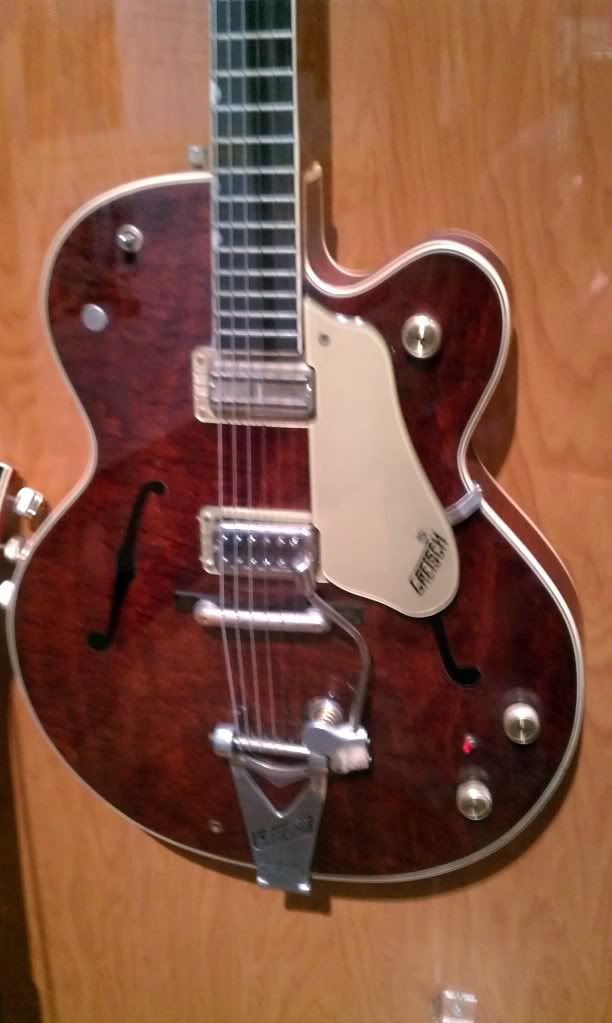 Chet's favorite Electric guitar, his 1959 Gretsch Country Gentleman.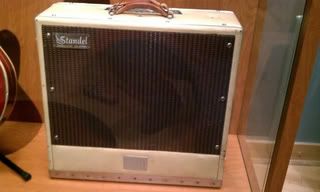 Chet's favorite amp.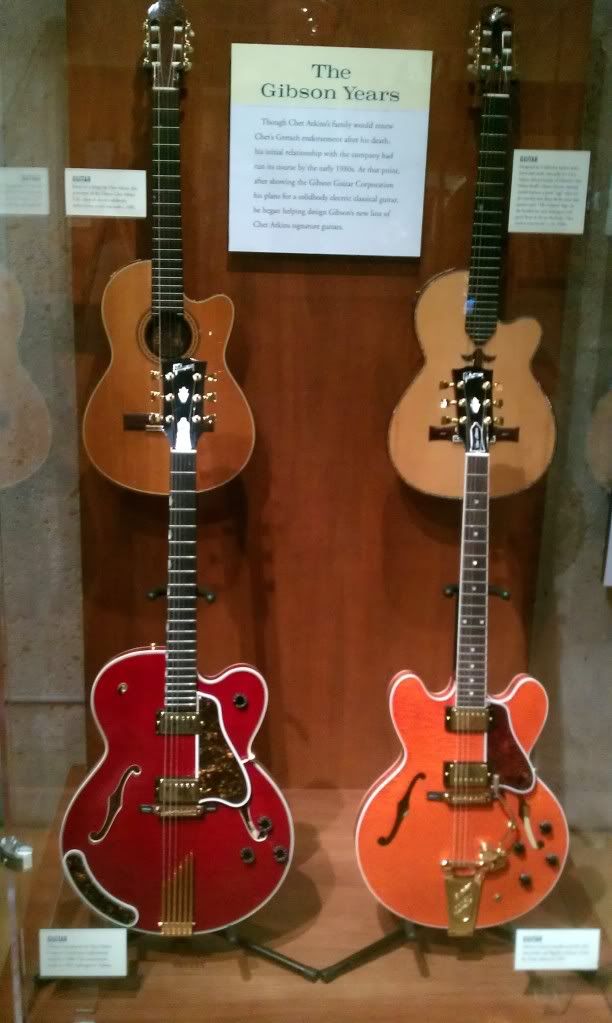 Some of Chet's Gibson guitars.
Some of Chet's Gretsch guitars.
Chet's C.G.P. degree.
Fred Gretsch and myself.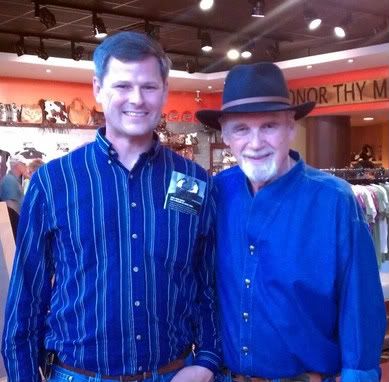 Myself and Duane Eddy.
It was too dark for my cell phone to take pictures at Tommy's concert. It was a great day at the HOF!
Also there are several billboards around town advertizing the display. I didn't get photos of them, but I saw one with a 6120, one with his Super Axe and another with his 1959 Country Gentleman.