Paul asked me to post a photo of the new HOF Country Gent. Notice the color, the highly flamed maple, and the outlined f holes.
I had trouble getting the photo to post properly, so here's a link:
http://www.craigdobbins.com/hof-cg.JPG
And here's what the headstock will look like, with the special nameplate: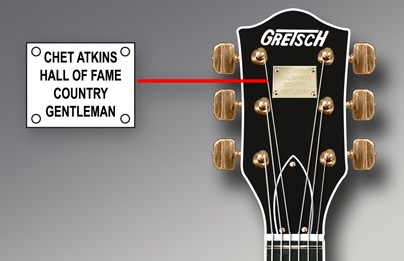 It's one beautiful guitar.
Thanks,
Craig